Now that you have some new content for your website or newsletter, maybe you would like to advertise it?
You can add a free ad to Adland Pro or find more resources from Save Time Online's marketing section.
"...both of the articles that you sent through are great and I will be posting the Copyright one on the site next week, and will definitely keep the business documents one for a bit later too!" Natasha Bennett of www.homeoffice.net.au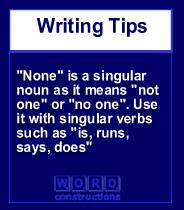 Finding the writing tips useful?
Each month, we can send you a newsletter with further details on the writing tips. We also include articles and tips on various other business and individual topics.

If you would like to know more about our writing tips, subscribe to our free newsletter.