Welcome to another edition of my newsletter.
I'm sorry this newsletter is a bit later than usual, but we've been caught up with moving office - sorting, packing, painting and so on around client work hasn't left much spare time! It all feels worth it today a I sit at a newly organised desk and glance out the window at parklands (much better than the wooden fence I saw out of the much smaller window in my old office!) If you're curious, I've added some photos to my blog...
In the meantime, have you thought about how to use any economic stimulus bonuses you're entitled to? I wrote in my blog about using the $900 bonus for your business to make it really work for you, and about the 30% tax deduction available for small businesses this financial year. Grabbing these opportunities can obviously help with immediate cash flow, but more importantly, they can also help your business in the long term so I recommend considering them for your situation.
And now the budget has expanded the tax deduction, provided a R&D tax credit, extended the cash flow relief for PAYG and increased funding for BECs through a phone line. It's too late for me, but I'm also pleased to see that the self-employed are include in the paid parental leave plan, too - I believe the self employed need some support if they are to take any real break from work when a baby arrives*.
Next month I will be presenting at the Business Mums Conference in Holmesglen (eastern suburbs of Melbourne) and I have just finished my notes for the conference hand book - that's one thing I love about this conference is getting a handbook with notes from every session. This way I can read and learn about the topics I don't get to during the conference as well as having a reminder for those sessions I do attend.
Use your words wisely!
Tash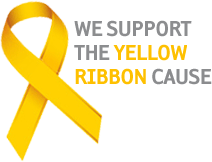 P.S. If you have not yet donated to the bushfire appeal and want to (or can donate again), the red cross will be taking donations and helping fire victims for months to come. You can also book to donate blood or donate some books.

Tash Hughes
03 9018 8182
fax 03 9445 9154
blog - www.wordconstructions.com.au/blog
www.wordconstructions.com.au
For all your business writing needs
* I've written an article about mixing pregnancy and babies with business for the next edition of the Business Mums Magazine.
---
If someone is going down the wrong road, he doesn't need motivation to speed him up. What he needs is education to turn him around
- Jim Rohn
---
Planning to learn
By Tash Hughes of Word Constructions
How many books and business magazines have you bought? How many articles have you printed or bookmarked online to read? With the wealth of information available to us, many of us have collected masses of material to help us learn and develop our businesses further.
The bigger question is how many of those materials have you actually read and made use of? Is it really of any benefit to have 100 books and read two, compared to just having two books?
To get the most of any resources you have found, you need to make time to not only read them but to think about and then implement them. I find the best way to do this is to block out time in my diary in advance rather than filling my weeks with client work and never finding time to read, think or plan. Sometimes I diarise half an hour or so to read blogs or newsletters as a quick task, and at other times I block a few hours to get away from my desk for a bigger effort.
Scheduling time for reading isn't the only answer, of course. I also think it's useful to plan:
time to attend conferences, seminars, etc, followed by time to think about what you heard

time for discussions through networks, coaching and (where relevant) staff meetings

brainstorming sessions to stay creative and find new ways to do things

thinking time - where things are, how to implement new ideas, how to achieve your aims, etc
---

We've joined other Aussie business with May Madness...
---
Is free the best value?
By Tash Hughes of Word Constructions
I love getting things for free, just like anyone else, but it isn't always a valuable proposition. For example, I could get a free $5 widget by receiving a newsletter I don't want every week but it's probably cheaper to buy a widget and not waste my time filling in a form and deleting a newsletter.
In business, there is a lot to know and I'd guess a large proportion of that information is available freely (just look at how many business blogs, forums, newsletters and websites there are for starters.) However, it isn't always worth the time looking for free information instead of paying for reputable information immediately; $20 or $40 is usually worth paying instead of spending an hour or so searching and deciding if the information is reliable.
Paying for information often means it is more targeted, and I would expect information from a paid professional to be complete. For example an article can show me the advantages of being a sole trader but my accountant might show I get better tax advantages as a company.
Everyone has to have some sort of income, and running a business or website has related expenses, so I don't think it is fair to expect information for free all the time. Just because it only takes an expert two minutes to give an answer doesn't mean they don't deserve to be paid for that knowledge - you can bet it took a lot more than two minutes for them to gain that knowledge in the first place.
There are websites that have articles, blogs, forums and other information available for free, and similar websites that charge for their information. I think that each site needs to be judged on its merits rather than its price - the price doesn't necessarily reflect the value of information. Too often I have seen sites concentrate on being free and telling us that's what makes them different and forgetting to provide real value, or they provide great value for a short time as they can't afford to maintain it for long.
---

As winter approaches, curling up with a good book is very tempting!

---
Poor examples
Sometimes, the easiest way to learn the correct way to do something is to see it done poorly so in this section of my newsletter, I show you some real-life examples of writing that need a little help.
Today's example is from a site selling letters - I have paraphrased it to shorten it and avoid identifying and embarrassing the business, but the lesson it teaches is valuable.
Example
John lives in a cold climate and visits Australia for warmth.
John lives in a cold climate and visits Australia for warmth.
He's happy about the climate here and takes a holiday with his dog.
Each letter is tailored to suit your request.
Issues with this example:
Repeated paragraphs is boring to read and totally distracts from the actual message - I think it is especially distracting when it is the first paragraph on the page. It doesn't take a proof reading expert to notice this error and fix it. Reading this page, I am not impressed with their attention to detail even without considering the fact this paragraph has been this way for at least two months.
There is no link between the first two (non repeated) paragraphs and the third. It is jarring to suddenly change topics and again distracts from the actual message you are trying to send.
A better version would be: (without changing the meaning)
John lives in a cold climate and visits Australia for warmth.
He's happy about the climate here and takes a holiday with his dog.
As well as mentioning Australia's warmth, our letters are tailored to suit your request.
---
You are welcome to pass this newsletter on to anyone you think will be interested, but please send it as is without changes.
If you were passed this email by a friend, you can subscribe here.
This newsletter is only ever sent to my clients and people who request the monthly newsletter & writing tips found at www.wordconstructions.com.au. Your email details will never be given, lent or sold to any party whatsoever and you are free to leave this service at any time by unsubscribing here.
---
Important: Whilst Word Constructions has taken reasonable steps to ensure this email is virus free, it accepts no responsibility and makes no warranty. The recipient should take its own steps to ensure there is no virus. Word Constructions accepts no liability for any damage caused by any virus transmitted by this email.