Welcome to another edition of my newsletter.
My last newsletter went out shortly before the bushfires devastated much of Victoria so I want to express my support to everyone affected by the fires. Living in Melbourne, we still get days where we can smell the smoke and it seems such a small thing to live with compared to the losses suffered by many others.
As the fires stop being a threat and people start to rebuild their lives and communities, I intend finding ways to help affected businesses - and sharing ideas in this newsletter and my blog.
If your business has been affected by the fires (or the floods in Queensland), please let me know.
Massive events like this can have a huge impact on us all, both directly (e.g. if our possessions are damaged or our business sales go down) and psychologically. It is important to acknowledge these impacts and work together to keep us all safe. My articles today are all based on topics related to business and disasters.
Use your words wisely!
Tash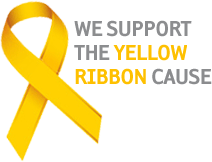 P.S. If you have not yet donated to the bushfire appeal and want to, the red cross will be taking donations and helping fire victims for months to come. You can also book to donate blood or donate some books.

Tash Hughes
03 9018 8182
fax 03 9445 9154
blog - www.wordconstructions.com.au/blog
www.wordconstructions.com.au
For all your business writing needs
---
A simple yellow ribbon's what I need to set me free I wrote
A hundred yellow ribbons 'round the old oak tree. I'm comin' home
- Tony Orlando & Dawn
---
Business donations
By Tash Hughes of Word Constructions
People across Australia (and the world) have been moved by the bushfires and want to help. Some businesses have made public offers of support (e.g. 100% of today's profits go to the bushfire appeal) and for most of them it is from a true desire to help. However, there is the risk that these businesses will be perceived to be 'cashing in' on other people's misery and loss.
Here are a few things to consider when making such decisions for your own business
make it a genuine donation. If it you just offer 2% of profits, people will not consider it as a generous move but as a tactic

keep within what you can afford - it is great to help and many of us could live with less, but there's no point giving to others if you leaves you needing help

some argue that advertising your donation can increase sales to increase the size of your donation - if you sell more, the percentage of profits donated is obviously a bigger dollar figure. Major stores certainly notice people choosing their shopping day to coincide with a major promotion, but many people say an offer of a donation doesn't really impact on their buying habits. The better you know your target audience, the better you can judge how they will react to an offer from you

an alternative is to discuss the disaster in some way (for example, I mentioned in at the start of this newsletter and on my blog) without actually linking it to making a donation. This way you get to express some of the emotional response you feel, publicise the issue and show the affected people you care but don't risk offending people - you can still donate the same amount anyway

there are numerous ways to help people so it doesn't have to be about donating 100% of profits or proceeds, especially if you can't afford that. You can donate time, in kind services, goods and information, or you can help publicise the disaster, recovery efforts and fundraisers
---

Backing up your computer is one way to cope with future emergencies
---
Being prepared for the worst - and hoping for the best
By Tash Hughes of Word Constructions
Something like the Victorian bushfires serves to remind us that it doesn't always happen to someone else and that we all need to decide what risks we can face in the future - and how to minimise the risks.
Here are some previous articles I've written about preparations and contingencies:
It is also a good time to make sure you have back ups of everything - and that includes photos and important personal documents as well as business things. Regular back ups of your computer need to include your emails and be kept off site - a back up is no good if it burns in the house along with your computer. We actually use an online service which backs up our computers automatically every day and keeps it on a secure server elsewhere. Online storage of photos is something to think about too, including scanning precious old photos so they can be preserved.
And New Year, New Business has great tips for refreshing a business whenever you feel like a new start.
---
For a bookworm like me, a book is always appreciated

---
Poor examples
Sometimes, the easiest way to learn the correct way to do something is to see it done poorly so in this section of my newsletter, I show you some real-life examples of writing that need a little help.
Today's example is part of something published and written by a 'professional writer' selling his services.
Example:
This not only saves precious time built also saves the client's money and energy, which he can chanalise towards the growth and other aspects of his business.
Issues with this example:
Presumably, 'built' was meant to be 'but'. Only two letters difference but it takes away the meaning and shows this writer doesn't care enough about details.
What does it save the client's money and energy? "Saves the client money and energy" means the client will not use as much money or energy which is great; "saves the client's money and energy" is about saving something for the client's money and energy. A simpler example may make this clearer - "She helps the boy's mother every day." - it is the mother being helped, not the boy.
Have you ever chanalised anything? Ever? I haven't and the Oxford dictionary doesn't list it as a word either. Even assuming the writer meant channelised (or even channelized in American,) it isn't a great choice of word as it isn't used in common speech and makes the sentence harder than it needs to be. Channel itself would have been a better choice - 'he can channel towards...'
I find it very interesting that this writer chooses to have only male clients - or maybe he only saves time for male clients. Okay, the reality is that the writer just didn't use gender inclusive text which could annoy people and is particularly important if you have a predominantly female audience.
A better version would be: (without changing the meaning)
This not only saves precious time but also saves the client money and energy which can be used in the growth of the business.
And a better, more personal version would be:
This not only saves you time, but also saves you money and energy to use on other parts of your business.
---
You are welcome to pass this newsletter on to anyone you think will be interested, but please send it as is without changes.
If you were passed this email by a friend, you can subscribe here.
This newsletter is only ever sent to my clients and people who request the monthly newsletter & writing tips found at www.wordconstructions.com.au. Your email details will never be given, lent or sold to any party whatsoever and you are free to leave this service at any time by unsubscribing here.
---
Important: Whilst Word Constructions has taken reasonable steps to ensure this email is virus free, it accepts no responsibility and makes no warranty. The recipient should take its own steps to ensure there is no virus. Word Constructions accepts no liability for any damage caused by any virus transmitted by this email.